OBJECTIVE = HELP MY CLIENTS ACHIEVE THEIR GOALS
My objective is to "Help My Clients Achieve Their Goals".
Yes, that's right – "Help My Clients Achieve Their Goals"!
We've connected because you have a challenge that you know you can solve faster with help from an experienced professional.
At our initial engagement, my goal is to:
Listen to you describe your challenge
Ask clarifying questions related to what you have shared
Understand when you need your challenge solved and your budget
If we move forward together, my goal is to:
Work with you (and your team) and find and execute a solution that fits within your time-frame and budget
Click any "Email Me For Appointment" button so we can set a time to chat.

PROVEN SKILLS I BRING TO HELP MY CLIENTS
I have a degree as an Electrical Engineer from Georgia Institute of Technology in Atlanta, Georgia.
I am a Serial-Entrepreneur having founded/co-founded many companies. One we took IPO (CY). Two others we sold.
Our teams raised over $100M USD from VC's (Venture Capitalists) and I led the founding teams on the majority of those funds raised.
I have been a Business and Startup Coach and Mentor to Founders and Executives in SMB (Small-Medium Business) for over 25 years.
I thrive on helping Founders and Executives "Learn" how to analyse and solve their "Challenges" and NOT just give you the answer!
I have been writing software (I Love being a Coder) since my engineering college days.
Building Apps, Websites and Software-as-a-Services business is one of my great loves (my wife and son are #1 – of course!).
Websites (HTML, HTML5, CSS, CSS3, Javascript), IOS (Objective C = 25 Apps in Apple AppStore)
See my business links at the top of the page for my Coaching and Software Businesses and select each to find out more!
I serve on multiple Board-of-Directors including Philanthropic (Charities) and Startup/SMB Advisory Boards.

EXPERIENCE = Client Success Stories
Experience to me is:
"What Have I Done to Help Others Achieve Success!"
I teach this to my Mentees at Georgia Institute of Technology in Atlanta, Georgia (My Alum) where I have had the honor to serve as a Mentor to Graduate and Undergraduate Students for many years.
Employers make the initial decision to interview a candidate most-often based on what their resume indicates they have done to help their employers (the candidates 'clients') succeed. Sadly most resumes are not written in a manner to quickly (in under 6-seconds) post this out to a human screener, before getting tossed in the 'circular file' (trash). 
I believe most potential buyers of any product or service fundamentally thinks the same way.
A person looks at an ad or website and ask themselves "Can You Help Me Achieve Success in Solving Any of My Challenges (Problems)?".
Helping a Person Overcome a Challenge is what I call a "Client Success Story" and below are just a sample of those Success Stories I have been honored to play a key role in.

EDUCATION - LICENSES - CERTIFICATIONS
I completed General Education,College, plus Self-Taught and Online Courses (MOOC).

Awards - Patents - Volunteer
My Awards, Patents, Committees and Philanthropic roles I serve on: 

CONTACT ME TO SET A TIME TO CHAT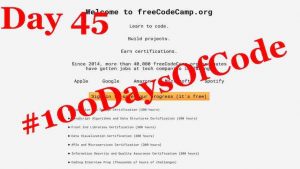 #100DaysOfCode – Day 45 Today is the next Day of my personal commitment for 100 days to 300 hours of studying Responsive Web Development on
Read More »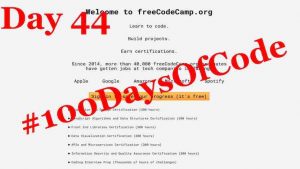 #100DaysOfCode – Day 44 Today is the next Day of my personal commitment for 100 days to 300 hours of studying Responsive Web Development on
Read More »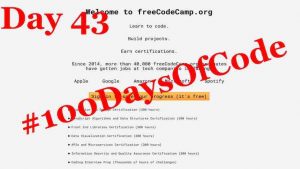 #100DaysOfCode – Day 43 Today is the next Day of my personal commitment for 100 days to 300 hours of studying Responsive Web Development on
Read More »